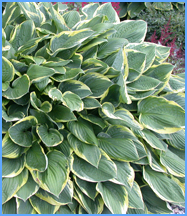 Shade Gardening
Now for shade gardens, we grow over 100 different, brilliantly-colored Hostas! brand new this year is a collection of 10 strikingly beautiful ferns, 10 flowering astilbes, 6 multicolored Heuchera, and a large selection of perennial geraniums.
Presenting: The Happy Pot
Many of our new plants are produced in a smaller, more economical "Happy Pot". Not only is this smaller size pot beneficial for the root systems of heuchera and geraniums, you'll also save money as the smaller pot allows us to save on materials!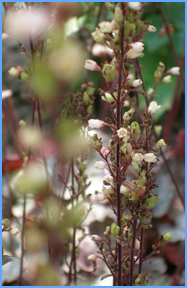 "Sheering and Feeding"
Try this with late blooming Asters, returning Hardy Mums, Asteromea, Eupatorium, upright Phlox, Bee Balm, Catmint, and many other vigorous fall bloomers: Using a sharp garden scissors and Osmocote fertilizer, go around to your perennials that always get too tall before they flower...


Perennials Open Extra Early For 2013: Wednesday, May 1st!
As winter gives way to spring, we know you can't wait to get back to the garden. So come to Rainbow Mums Perennials starting May 1st and rejuvenate your yard!