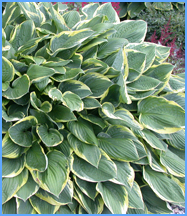 Shade Gardening
We grow over 100 different Hostas. Discover our collection of 10 striking ferns, 10 flowering astilbes, and 6 multicolored Heuchera.
Daylilies: the Biggest You'll Find!
You'll find a great selection of Daylilies in the hottest new colors, reblooming types, and landscaping stalwarts, such as, the "Stella d'oro" series, "Pardon Me", "Fragrant" and "Happy Returns", and many others. Started with the largest divisions available they are sure to thrive in your sun garden.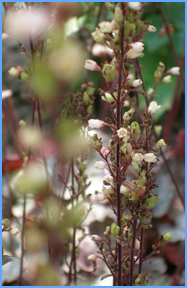 "Sheering and Feeding"
Try this with late blooming Asters, returning Hardy Mums, Asteromea, Eupatorium, upright Phlox, Bee Balm, Catmint, and many other vigorous fall bloomers: Using a sharp garden scissors and Osmocote fertilizer, go around to your perennials that always get too tall before they flower...