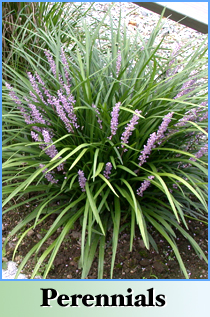 Explore our extensive perennial selection! Our landscape-sized perennials are perfect for creating an impressive garden. It will look like it has been established for years, yet you will have spent mere hours planting it!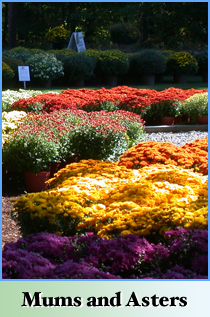 Starting August 15th each year, you can see why thousands of people have made decorating with our mums and asters their fall tradition here at Rainbow Mums. For nearly ten weeks, we offer a vast array of colors in a variety of pot sizes, ranging from merely full to absolutely gigantic.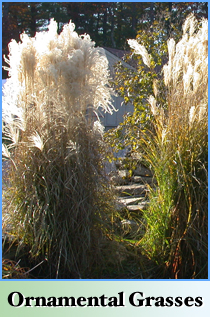 Only Rainbow Mums has such an extensive collection of elegant ornamental grasses. These graceful fountains will grow fresh foliage each summer and be adorned with flowers that will give long lasting beauty well into the winter months and early shearing in early spring is their only maintenance.